---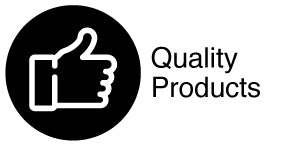 ---
Black/Metallic Gold
Living Proof

Beanie
Available sizes: One size fits all

 

Black Dove Apparel is a lifestyle clothing brand whose Life is moving faster than ever and clothing is a great tool to use to make a statement.  The Living Proof product celebrates individuals who have been triumphant during times of adversity. There's no joy in winning without some hardships along the way. As the brand evolves, we want to thank our supporters in advance for believing in us and our message! Black Dove Apparel seeks to manifest its messages through its clothing and leave lasting impressions on any and everyone.

Ever hear the term "wearing emotion on your sleeve"? well, Black Dove Apparel allows individuals to wear emotions on their chest with superior quality and style. Our main objective is to encourage uniqueness, promote prosperity and provoke thought. Our brand exemplifies truth, liberation, and originality.

Black Dove Apparel is a streetwear brand that focuses on producing high-quality apparel with thought-provoking messages on them in a simple yet stylish manner that influence individuals to be who they are, do what they love, and think for themselves. Black Dove Apparel specializes in producing apparel with motivational, educational and stimulating messages on them. The brand stays true to its slogan "The Brand That Speaks." Black Dove's seeks to sell a lifestyle its customers could relate to.

 
---